Looking for business partners in Dubai? Want to contact serious business enterprises in Dubai? Buy the DUBAI BUSINESS DIRECTORY now and send emails, faxes, letters or brochures directly to your targetted audience.
Product Details
The DUBAI BUSINESS DIRECTORY is essentially produced for international exporters, manufacturers, traders and merchants looking to establish contacts with their business counterparts in Dubai. The DUBAI BUSINESS DIRECTORY is a must for export-oriented enterprises looking for business partners in the booming trading hub of Dubai - often called the 'City of Merchants'.
300,000+ Company listings
All Listings of major companies with E-mail addresses
Classified under different trade categories
Direct download in MS Excel format
Updated in June, 2013
Also Includes listings of major companies in Abu Dhabi and Sharjah
Listings include Company Name, Contact Address, Telephone Number, Fax Number, E-mail, URL and Business Category
The DUBAI BUSINESS DIRECTORY has been meticulously produced keeping in mind the business needs of our international clientelé wanting to promote their products in Dubai. Our clients have received a great response by using the DUBAI BUSINESS DIRECTORY to contact their business counterparts in Dubai. It has proved to be a perfect medium for email marketing for many international businesses who are serious about promoting their products and services in Dubai. Reach your targetted audience... Download the DUBAI BUSINESS DIRECTORY for US$ 250/- only...
BONUS: GET FREE JEBEL ALI FREE ZONE DIRECTORY
6,000+ Company listings of companies in Jebel Ali Free Zone • FREE with this download
Majority of listings with E-mail addresses
Listings classifed by Company Name, Contact Address, Telephone Number, Fax Number, E-mail, URL and Business Category
Updated in June, 2013
Pay Online by Credit Card (through Paypal)
---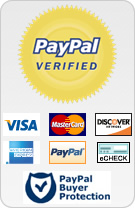 ---